Epic
Epic Systems is the largest hospital information system vendor in the US.  Outcome Healthcare consults for a vast number of Epic clients, delivering fast and low cost data integration.  Even though Epic markets their product as open and interoperable, most clients still find the system difficult to connect to.  The Epic Bridges integration engine is commonly included with installations.  Some sites have an integration engine in place other than Bridges – we've worked with both configurations and our Sr. Engineers are Epic Bridges Certified.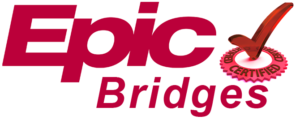 We most commonly exchange HL7 data with Inpatient, Outpatient / Ambulatory, ASAP Emergency, Beaker Laboratory, Radiant Radiology, Radar Reporting, MyChart and Prelude / ADT Patient Registration.
Implementing Epic takes years and requires extensive consulting time.  Integration challenges are abundant as implementation takes place – all customization to the application require updates to the back end.  If integration does not stay in step with the roll out, there will be discrepancies in data between modules and third party partners.  Outcome Healthcare's Epic team can share many lessons learned and cut your time to connect and cost to implement.