Data, Access, Answers.
Stay connected to healthcare information throughout the care continuum and surface insights that improve care, communication, and workflows. Outcome Healthcare's FHIR® Enabled Enterprise Data Warehouse supports the collection, organization, modeling, mining, and conversion of healthcare data into quantifiable, usable information that surfaces real insights.
Using Google Big Query, run reports 50x faster than traditional data warehouses.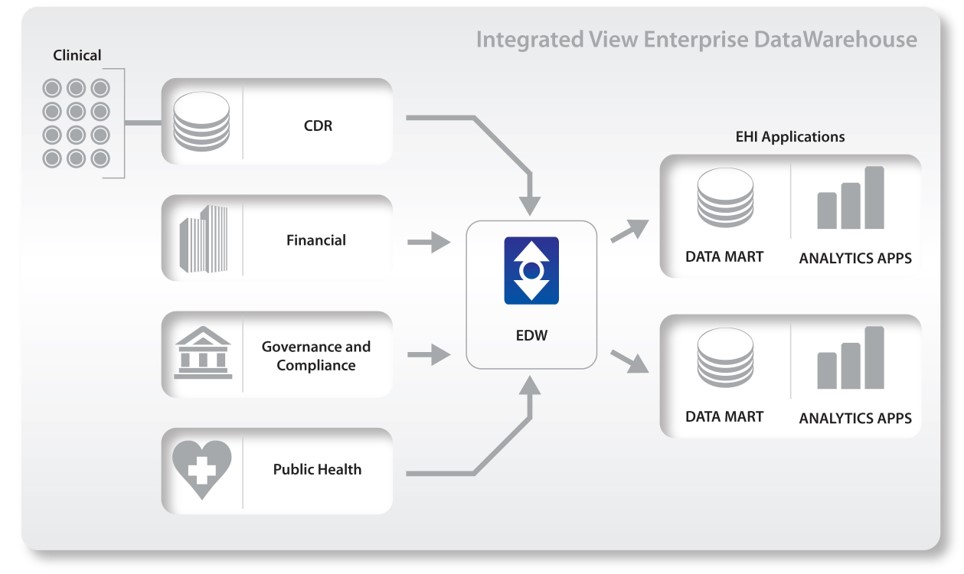 Store, manage and surface insights via an enterprise data warehouse in FHIR® format
Outcome Healthcare enables an end-to-end FHIR® API enabled enterprise data warehouse, combining internal and external data in one cloud-based model. Any combination of structured data and unstructured data can be accommodated using consistent APIs and a robust Data Analytics infrastructure with common open standards. Access to data  support supporting organizational data governance policies are centrally managed. Integrating with the Outcome Healthcare Health Information Exchange means a consistent structure for both internal and external applications that simplifies data access and interoperability while reducing security concerns.
FHIR® Enabled Enterprise Data Warehouse Features Include:
View and modify a series of pre-defined reports to enhance efficiency and safety
Create new analytical reports to surface insights and improve workflows
Selectively share reports and calculations with other users to monitor business processes
Analyze the clinical aspects of a healthcare organization to monitor outcomes, coordination, and CMS programs
PERFORMANT AND COMPLIANT
The Google Cloud-based, FHIR enabled Enterprise Data Warehouse provides a managed solution for storing and accessing healthcare data. This creates a critical bridge between existing care systems and applications throughout the care continuum. With the Data Warehouse, organizations can unlock significant new value for data analysis, machine learning, and application development.
PURPOSE-BUILT FOR HEALTHCARE
PURPOSE-BUILT FOR HEALTHCARE
Outcome Healthcare designed the FHIR® Enabled Enterprise Data Warehouse to support data conversion into a standard format, and analyzed with Google BigQuery to produce insights into administrative, clinical and research questions. Outcome Healthcare and Google BigQuery also support several popular reporting and visualization tools to help gain tailored insight into health data.
DATA INTEROPERABILITY STANDARDS
DATA INTEROPERABILITY STANDARDS
Outcome Healthcare ensures interoperability of the Enterprise Data Warehouse three modality-specific interfaces that implement key industry-wide standards for healthcare data 1) FHIR, an emerging standard for health data interchange 2) HL7v2, the most widely adopted method for health systems integration and 3 DICOM, the dominant standard for radiology and imaging-related disciplines.
ENABLING INNOVATION
For many applications, The Outcome Healthcare FHIR Enabled Enterprise Data Warehouse can provide a modern alternative to legacy systems implementing DICOM, HL7v2 or FHIR standards, simplifying data integration with existing systems and enabling the application developers to focus on workflow and analytic solutions such as UX and intelligence.
Technology to Efficiently Store and Analyze Healthcare Data
Advances in technology and advanced data standards like HL7® to FHIR® are enabling better analysis of healthcare data then ever before. Reporting and analytics delivered via a web-based interface with intuitive, interactive features allow users to identify patterns in underlying data quickly.  With built in reporting and dashboards, information is not created in silos, but benefits all stakeholders in the enterprise, while uplifting patient care and coordination.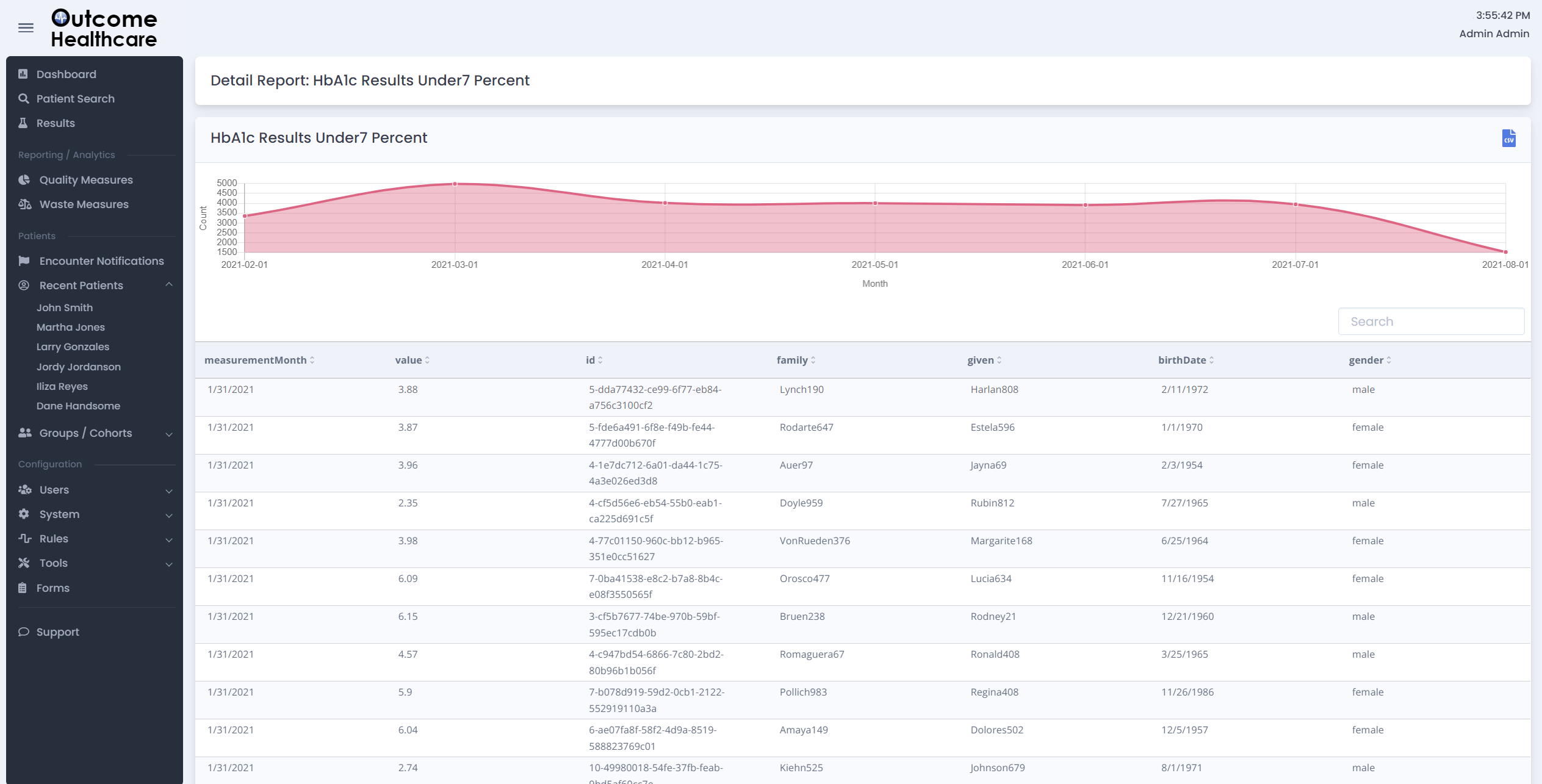 Lower your administrative burden and boost regulatory compliance
Transform your approach to patient safety, regulatory requirements and information sharing with cloud-based HIE solutions from Outcome Healthcare.
By integrating technology, services, and leveraging the power of Google Big Query analytics, we can help bring together disparate user functions, resulting in heightened patient safety, improved compliance performance, and share proactive insights that help in guiding future decisions.