Analytics and Exploration.
Outcome Healthcare delivers a powerful, self-service data analytics environment that enables the healthcare organization to better collaborate, research, and innovate. When data is operationalized, teams surface meaningful insights that drive better patient outcomes, operational processes, and performance improvements across the entire healthcare continuum.
Technology to analyze your clinical and operational data
Advances in technology and advanced data standards with HL7® to FHIR® are enabling deeper, more meaningful analysis of the healthcare enterprise. Based on predictive, prescriptive, and retrospective reviews, stakeholders are now able to refine and customize workflows and operational processes while improving methods of patient care. When the Outcome Healthcare Analytics solution is used to compare findings, set key performance indicators, and present visual impacts, teams can work together on  improvement, discrepancies, and care coordination.
DYNAMIC INTEGRATION
Advanced administrative, clinical and health outcome analysis and reporting are available with Outcome Healthcare's Analytics solution. Backed by Google BigQuery, standard format data such as FHIR or the OMOP Common Data Model are analysis ready.
PURPOSE-BUILT FOR HEALTHCARE
PURPOSE-BUILT FOR HEALTHCARE
Outcome Healthcare supports the conversion of data from HL7v2 to FHIR, to then be made accessible to Google BigQuery for deep analysis or processed by TensorFlow models via Cloud ML Engine.
POWERING WHAT WE DO
Enable disparate teams and encourage collaboration across the enterprise, delivering access the data needed, when its needed, and in the user's terms. Outcome Healthcare provides a UI that supports data analysis to find healthcare breakthroughs while keeping data secure.
ENABLING INNOVATION
Engage with all data elements using the latest Cloud technologies powered by Google BigQuery and Machine Learning, including clinical and non-clinical patient data, as well as structured and unstructured content. Analyses include easy-to-use filters, categories, events, search capabilities, and dashboards.
Harness all data for self-service analysis and insights
Outcome Healthcare's Analytics solution provides rapid, intuitive, and highly performant access to clinical data for dynamic exploration, analysis, reporting, and actionable outcomes improvement. Moving through the rapid cycle of event-to-data-to-insight enables stakeholders to ask the right questions, discover insights, act on new understandings, measure performance, and share ideas through the network that improve patient health and outcomes.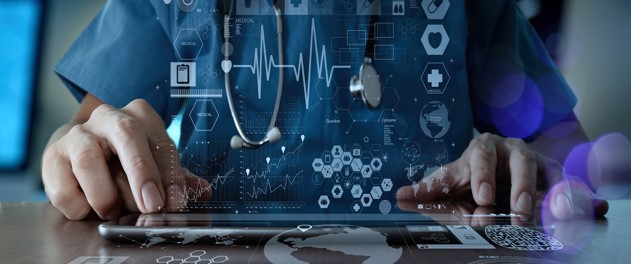 Trusted with Health Data for Over 15 Years
The Outcome Healthcare Analytics solution provides a dynamic and flexible model to achieve views of operational performance and quality performance across stakeholders, driving engagement and value from data collected and creating a performance-driven culture. Outcome Healthcare facilitates and enables the secure, cross departmental and multi-center prospective, longitudinal analysis needed to improve population health, business performance, and stakeholder communication.